calibrations and business services
Ensuring maximum precision and reliability of the measurement. This is the goal that underpinned the founding of T.E.S.I. in 1995 and the establishment of the first calibration laboratory. The initial intuition was supported by investments in equipment and facilities, the development of skills and procedures, and constant training that earned recognition by Accredia as LAT (Accredited Calibration Laboratory) no. 101, thus enabling the issuing of calibration certificates that guarantee metrological traceability to national or international standards for an increasing number of measurement sectors.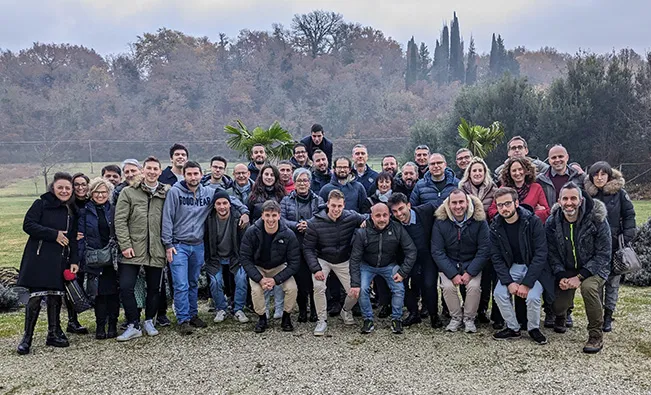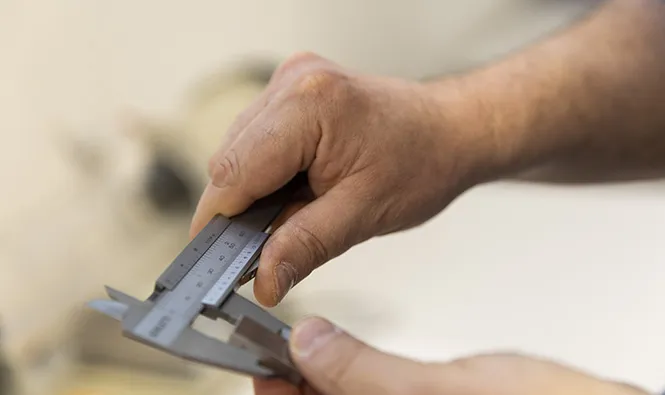 "Measure what can be measured and make measurable what cannot be". This statement belongs to one of the fathers of modern science, Galileo Galilei, and illustrates the horizon our company strives for. We wish to position ourselves as a competent, flexible and reliable partner, with a dynamic and problem-solving spirit, with the aim of constantly expanding our accreditations and with the ability to calibrate instruments for measuring physical quantities and in ever-expanding fields.
Calibrating an instrument means determining its metrological characteristics to ensure accurate measurements. The process is carried out by technically skilled personnel using appropriate instrumentation, ensuring that each device is traceable to national standards. Calibration is a crucial requirement for any company producing goods or services that, in compliance with ISO 9001 standards, is periodically called upon to metrologically confirm its instruments in terms of accuracy, precision and repeatability. Accredia has recognised the high specialisation of our laboratories through accreditation in several sectors and measurement fields.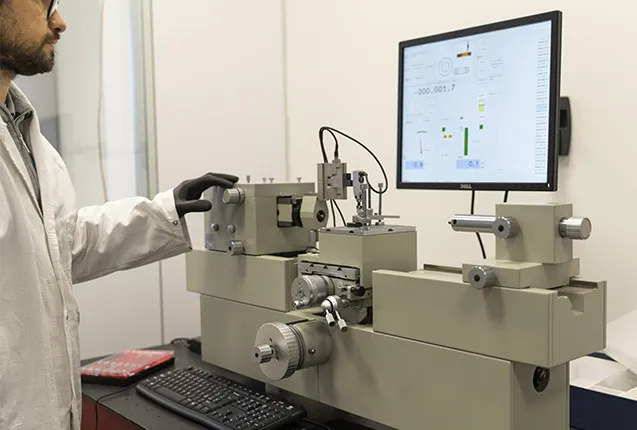 We are constantly developing our business in order to be ready for changes in technology, regulations and market demands. T.E.S.I.'s history has been marked by the acquisition of new skills and new processes that have supported a continuous extension of accreditations for various physical quantities, with a certified activity for quality management systems ISO9001 and conforming to the requirements of UNI CEI ISO/IEC standard 17025. The constant drive for innovation is evidenced by a number of significant milestones, including recognition in 2006 as the first accredited centre for the calibration of speedometers and, the following year, of traffic light violation detectors with a patented measuring system. Since the first accreditation in the Frequency quantity, our journey has not halted, but has instead grown over time: scroll down the timeline to discover the T.E.S.I. developments.
Click to download the Accredia accreditation table where calibratable instruments, measurements, conditions, measurement ranges, uncertainty margins and methods used by our laboratories are summarised
CERTIFICATO DI ACCREDITAMENTO ISO/IEC 17025
TABELLA DI ACCREDITAMENTO
CERTIFICATO ISO 9001 IQNET
CERTIFICATO
ISO 9001 CON TEST REPORT
CERTIFICATO
ISO 9000 IN LINGUA INGLESE
RAPPORTO
DI VERIFICA FISCALE
Customer focus – Among the measurable parameters, there is an intangible one that is particularly close to our hearts: customer satisfaction. Responsiveness, proximity, flexibility, sensitivity to individual needs and problem-solving skills are the identifying traits of an organisation that finds its focus in customer satisfaction and in building solid relationships of collaboration and trust with companies, organisations or institutions. The independent organisation also represents a safeguard of impartiality, transparency and quality in favour of the customer.
For service completeness – A major strength lies in the breadth of our accredited metrology capabilities and related services: year after year, we have invested in specialisation in new areas of measurement in order to meet every need and demand. This allows customers to rely on a single partner to whom they can entrust the calibration, operation and maintenance of all their measuring instruments, which can lead to faster turnaround times, more efficient organisation and lower costs.
High quality standards – Our daily work is based on adherence to strict standards in accordance with regulatory requirements and specific technical expertise to ensure the highest quality and precision in calibration, with wide measuring ranges and low uncertainty levels. The activity is subject to periodic monitoring by Accredia to certify processes, skills, instruments, documentation and compliance with the requirements of ISO standards.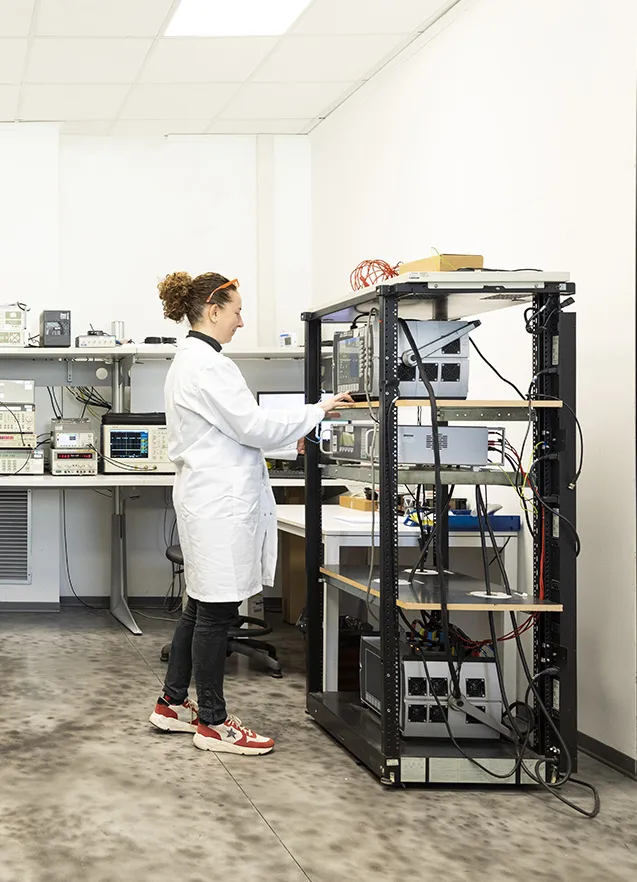 Corporate Headquarters and Operations
Zona Ind.le Castelnuovo
52010 Subbiano (AR)
Northern Italy Headquarters
Viale Lombardia, 29
20861 Brugherio (MB)
Operational Headquarters Timisoara (Romania)
Strada Loichita Vasile, 1-3 COR
300628 Municipiul Timisoara
Northern East Italy Headquarters